At Ninox we manufacture high quality and durable mobile units, with designs adapted to the particular needs of each client and under international standards.

Our equipment includes innovative features that generate high performance and availability in operation with an excellent cost-benefit ratio.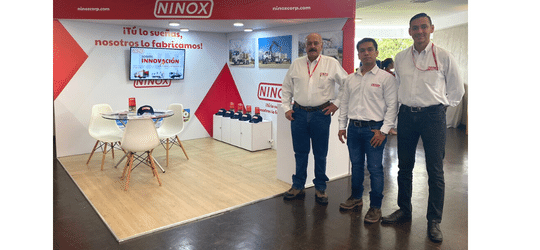 Our Products
What can we do?
We have a wide variety of special mobile unit models for the oil, mining, infrastructure, agricultural, firefighting, government, military and health industries.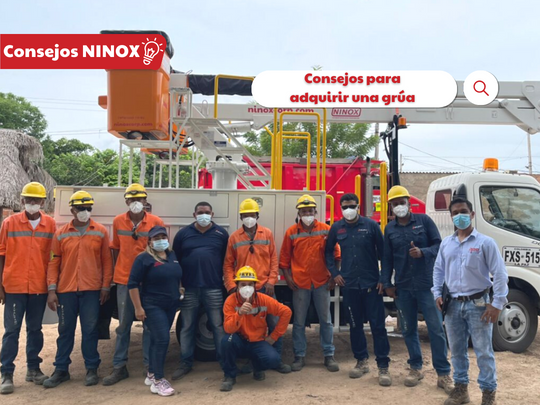 tips when purchasing a basket crane
In this opportunity we share practical advice to take into account if you are thinking of acquiring a basket crane, based on our experience as a distributor of this equipment.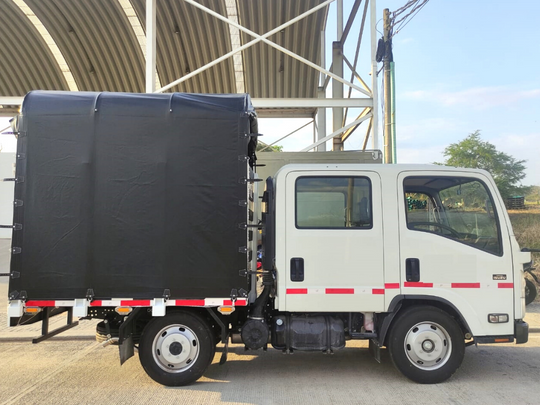 cargo max stake body by renting automayor
Stake van designed and manufactured to move cargo safely, without complications.

This body is one of our customers' favorites due to its practicality when operating it.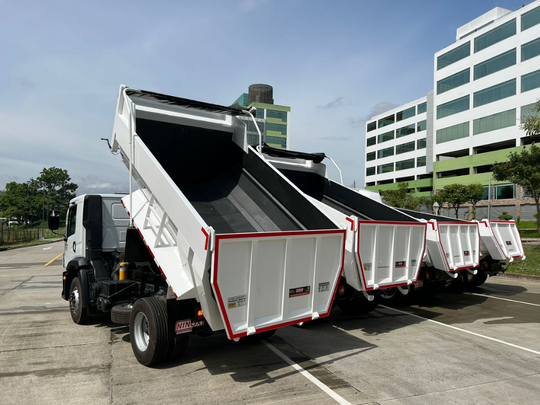 delivery of new model dump max trucks
Ninox has improved the model of our Dump Max dump trucks.

The new design is more resistant and with greater capacity allowing faster and more efficient unloading.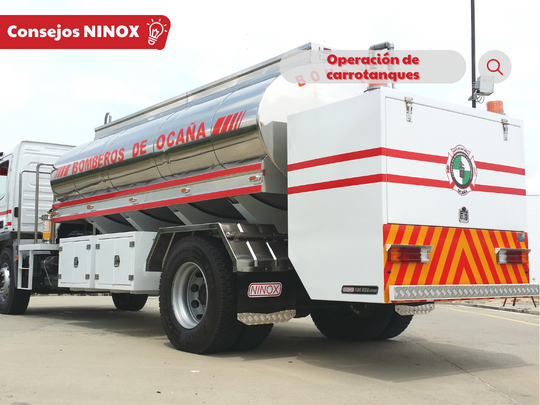 NINOX TIPS FOR OPERATING TANK TRUCKS
In Ninox we generate value through shared knowledge, in this opportunity we provide tips for the safe handling of tank trucks, based on our experience as manufacturers.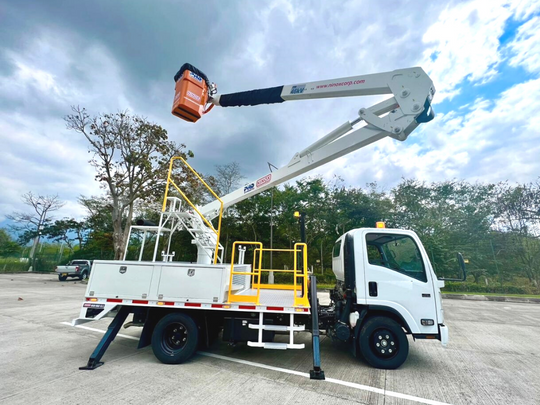 crane customer basket dolmen - lighting
14 m high basket crane with a 10-cabinet body with ample storage capacity, specially designed to work in public lighting services of Dolmen Company.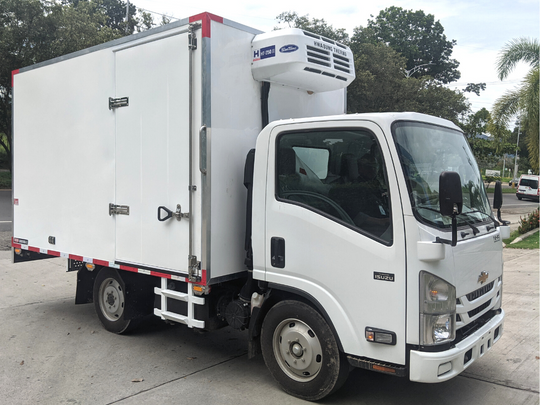 customer refrigerated van vehicosta
We designed and manufactured a model of FB Max van for the transportation of products that need to ensure safety and cold chain at all times as part of the food transportation logistics.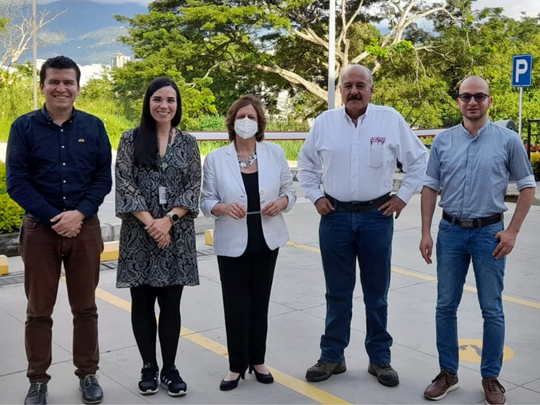 santander free trade zone users' meeting
We share information about the operation and advantages of the free zone.

Defining together strategies that benefit users and customers of the Santander Free Trade Zone in tax matters.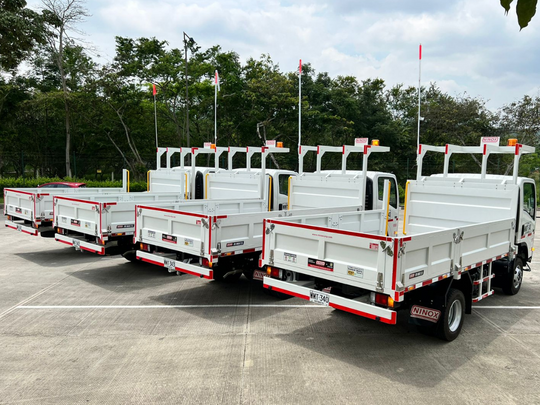 hardware platforms to operate in cerrejon
Fb Max model iron platforms to operate in the Cerrejon coal mine.

It contemplates a light heavy-duty bodywork, created especially for mining operations.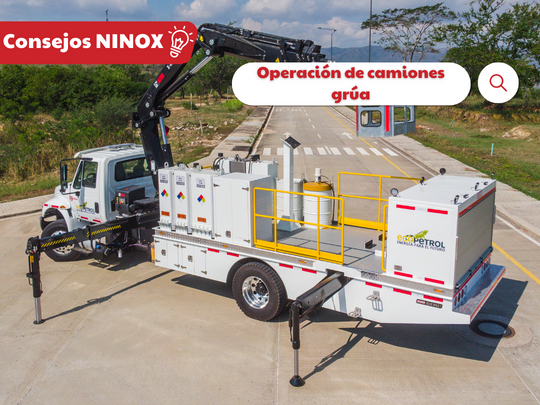 Ninox tips for operating truck cranes
We share tips to consider for the safe handling of truck cranes, based on our experience as a manufacturer.

At Ninox we generate value with shared knowledge.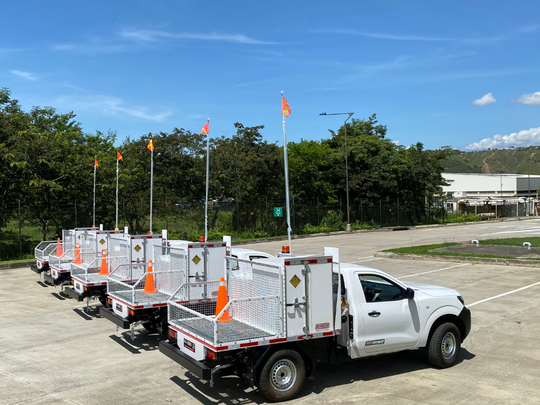 special mining service trucks
Workshop trucks specially designed and manufactured for the safe transport of explosive material in mining operations, for work inside the Cerrejon coal mine.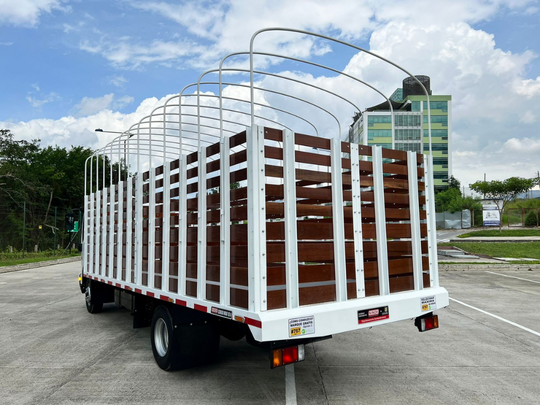 AUTOMAYOR STAKE BODY - cargo max
Multi-purpose stake body for customer Automayor. We manufacture versatile that allows you to perform load movements easily and safely in a robust and resistant body.

SHOWroom of penagos brothers - show max
Exclusive mobile showcase designed to promote products, services and events throughout the national territory.

Created to promote the Penagos Hermanos brand nationwide.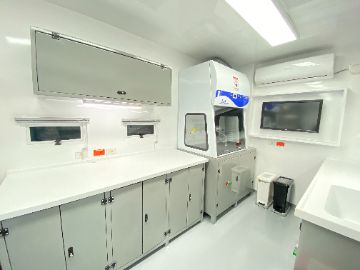 MOBILE LABORATORY FOR ENVIRONMENTAL STUDIES
Mobile environmental laboratory with special equipment for the analysis of water and air conditions in unconventional reservoirs, developed for Ecopetrol. It has facilities for field work.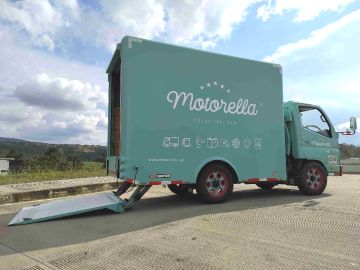 SPECIAL TRUCK FOR MOTORCYCLE TRANSPORT
Van-type truck designed for motorcycle transport.

Equipped with a lifting platform with a capacity of 500 kg operated by means of a removable pushbutton panel and load securing systems.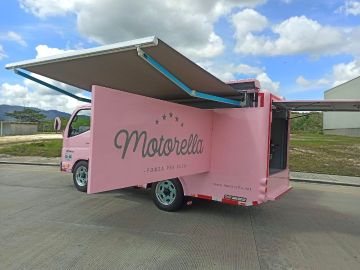 MOTORCYCLE SHOP - servi max
Innovative body shop that has everything necessary to perform basic motorcycle maintenance services, in addition to serving as a mobile showroom for Motorella brand products.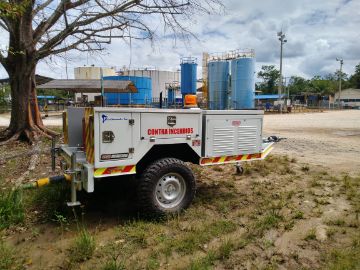 FAST ATTACK FIGHTING TRAILER - fire max t
Fast attack trailer for fighting outbreaks of fires.

Designed with high pressure pump, dual tank for water and high capacity foam, dual gun for jet and mist.

services
What else do we offer?
Our value proposition includes services that will make your operation more profitable.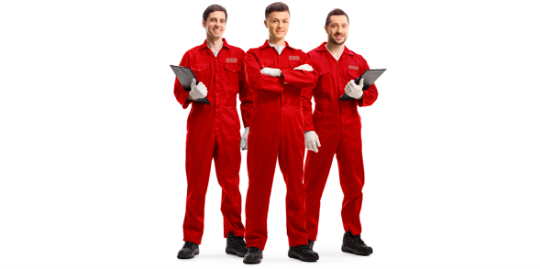 Refurbishment of mobile equipment

Ninox offers the service of maintenance, restoration or overhaul of mobile equipment, cranes and yellow line machinery. We make your equipment as good as new! We do deep cleaning, repair of mechanical, electrical, hydraulic and pneumatic components and painting of surfaces.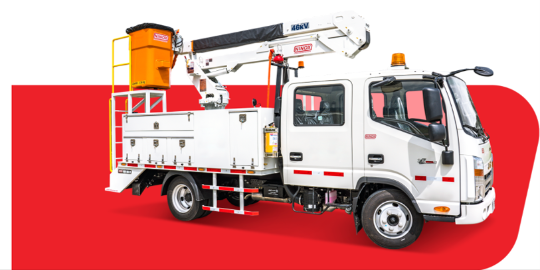 ninox equipment operating rental

With us you will find very attractive rental rates for the equipment you need, because we are manufacturers! Let us make the investment and take care of the maintenance of the equipment for you, so that your efforts and capital are directed to the core business of your company.

contact us
If you are looking for a tailor-made, high quality and cost-effective mobile unit, please contact our sales team.
© 2021 Todos los derechos reservados.