Mobile Laboratories
At Ninox we design and manufacture special mobile laboratories for medical and industrial applications. These have all the necessary infrastructure and state-of-the-art equipment for sample taking and processing. Also, they are designed and configured to move in areas with difficult access, and have power generation system through solar panels and diesel generator.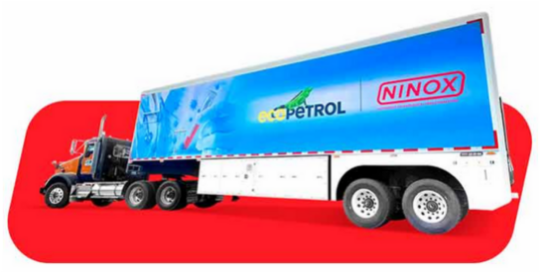 We have recently developed two different laboratory models:


For molecular biology for SARS-CoV-2 diagnosis.
For water and air studies in unconventional oilfields.
These laboratories are installed on 12 meter long trailers, have thermo-acoustic insulation, high traffic floors, airtightness in all areas, air conditioning system with HEPA filters, UV lamps and negative pressure, specialized design to facilitate cleaning and anti-vibration system to protect all biomedical equipment.


Its innovative design includes 3 different power supply systems, among which we highlight the photovoltaic system whose main purpose is to ensure the continuous operation of the sample coolers in case of electrical emergency.

contact with us
If you are looking for a tailor-made, high quality and cost-effective mobile unit, please contact our sales team.
© 2021 All rights reserved.