Lubrication equipment
Equipment for maintenance workshops
At NINOX we have a complete line of high quality fluid handling equipment for vehicle maintenance shops. Our pumps, hose reels, flow meters and dispensing guns are used to dispense or transfer oils, greases, coolants, water, urea (AdBlue, DEF, ARLA) and compressed air.

Our proposal includes the design, fabrication and installation of tanks, pneumatic system, oil distribution and recovery and automatic monitoring system, as well as operator training.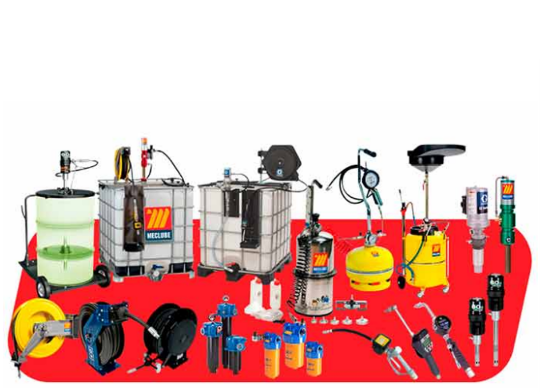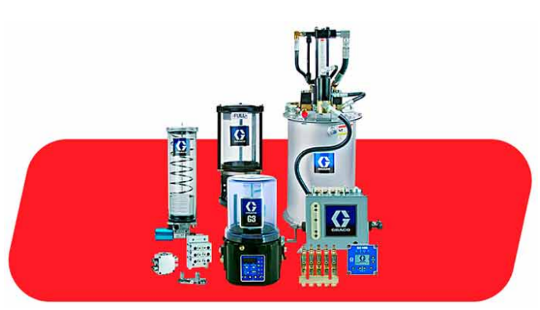 Automatic lubrication systems
NINOX offers Graco automatic lubrication systems, the most reliable and robust on the market. The function of these systems is to lubricate bearings and bearings of any equipment automatically while it is in operation, ensuring that they receive the correct amount of lubricants at appropriate time intervals, avoiding insufficient lubrication or over lubrication, without having to stop your equipment.

This significantly reduces component wear, increasing component life and minimizing downtime for repairs. Basically, all moving equipment needs lubrication, and automatic lubrication is the best option. 

At Ninox we design your custom automatic lubrication system. We adapt to any type of application, the size of your machine and your budget, with manual, electric, pneumatic or hydraulic options, with dividing valves or pistons. Applications can be very diverse:

- Construction equipment (yellow line machinery) - Machine tools - Conveyor belts - Gears and chains - Roller conveyors and packaging lines - Industrial compressors - Trucks - Agricultural machinery - Forestry and sawmill equipment - Paper processing equipment. 

contact with us
If you are looking for a tailor-made, high quality and cost-effective mobile unit, please contact our sales team.
© 2021 All rights reserved.