Lube Trucks
Anyone who manages a fleet of vehicles or machinery knows that lubricant is the lifeblood of their equipment. Having the right lubrication where and when you need it is probably the most important feature for your equipment to perform properly and achieve the life given by the manufacturer. The NINOX OLEO MAX lube truck is the equipment you need to meet these goals.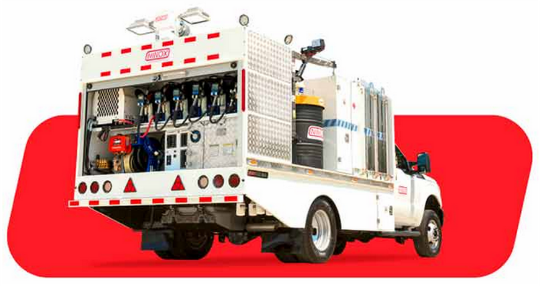 With OLEO MAX lube trucks you will be able to:


Execute preventive maintenance on-site and on-time.
Lubricate your equipment in the correct way.
Reduce downtime of your machinery and labor.
Have the maximum availability of your equipment in operation.
Reduce spare parts and equipment replacement costs.
Protect your investment and maintain the profitability of your business.
NINOX proposal includes a previous study and analysis of your operation, together with your operators and maintainers, in order to obtain the best solution for your needs. The results obtained there are processed by our engineering team, making a design that fully covers your specific requirements.
contact with us
If you are looking for a tailor-made, high quality and cost-effective mobile unit, please contact our sales team.
© 2021 All rights reserved.