Fire fighting trucks
NINOX offers its FIRE MAX line of firefighting equipment and trucks, with models for wildland, structural and oil field fire attack.

Ninox's FIRE MAX are characterized by their versatility, simplicity and excellent cost-benefit ratio, with customized heavy duty designs and integrated with equipment manufactured under the NFPA standard.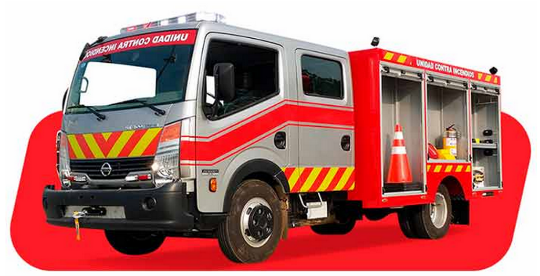 Our portfolio of fire trucks and firefighting equipment is composed of:


Ultra fast response motorcycles.
Fast attack 4x4 trucks.
4x2 and 4x4 fast attack trucks.
4x2 and 4x4 tankers.
Fire trucks.
Rescue trucks 4x2 and 4x4.
Trucks with aerial platform.
Command trucks.
All components of our equipment are meticulously tested. We verify the right operation of whole systems.
contact with us
If you are looking for a tailor-made, high quality and cost-effective mobile unit, please contact our sales team.
© 2021 All rights reserved.