Fire fighting skids
The fire fighting skid units offered by Ninox are versatile and compact, and can be mounted on any type of vehicle or trailer.

These units allow rapid containment and extinguishing of fire outbreaks, requiring less water and foam thanks to its ultra high pressure system, and are so effective that they can be used as a replacement or alternative to large fire trucks, which have high acquisition and maintenance costs.

The Ninox firefighting package has a capacity of 85 gallons of water and a foam tank with a capacity of 5 gallons, including foam proportioner, retractable hose reel up to 120 meters and double effect gun for jet or mist output, with a range of 9 to 12 meters.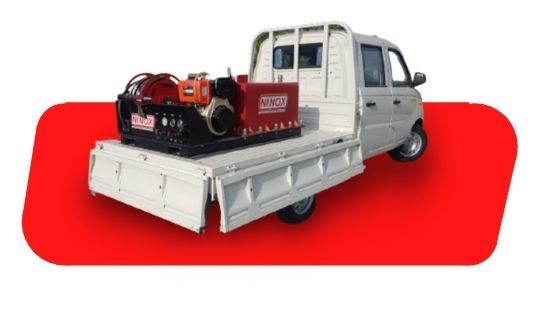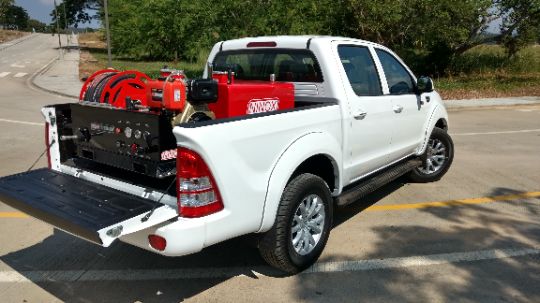 The elements that make up this unit are carefully selected in compliance with the National Fire Protection Association (NFPA) standard for fire attack.

Uses and applications of the Ninox fire fighting package:

Agricultural crops.
Industrial complexes.
Pumping stations.
Oil wells.
Fuel stations.
Truck loading and unloading stations.
Airports.
Warehouses.
Among others.
contact with us
If you are looking for a tailor-made, high quality and cost-effective mobile unit, please contact our sales team.
© 2021 All rights reserved.